RENEW DRIVING LICENSE IN BAHRAIN
How to renew your driving license in bahrain
Step 01:
Open www.bahrain.bh website
search for "Driving License" the search box and click on Search button.
Click on Driving License Renewal link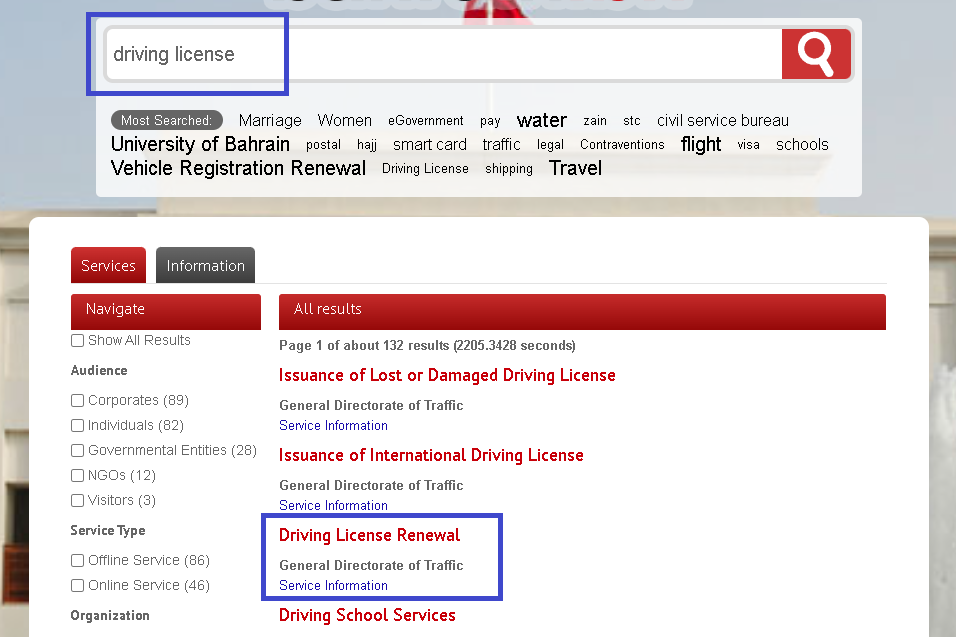 Step 02:
Click on Driving License Renewal link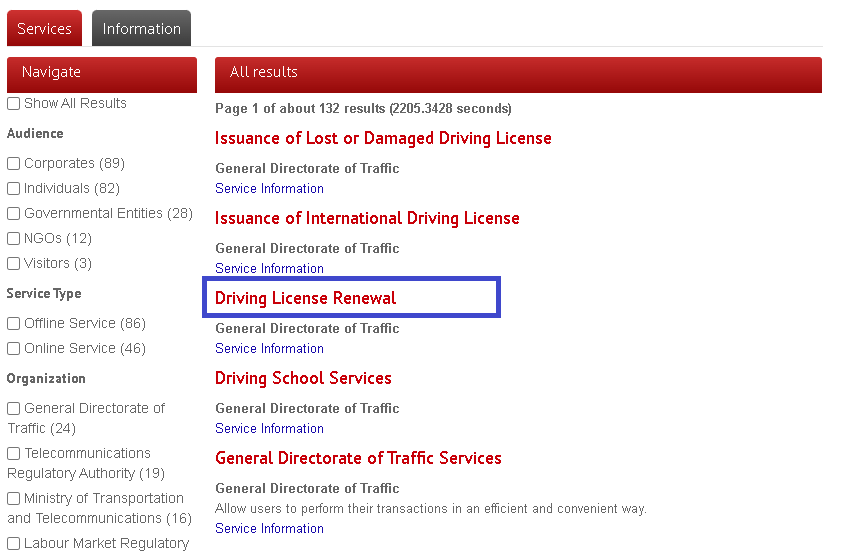 Step 03:
Enter your driving license details here:
✓ CPR Card Number
✓ CPR Card Expiry Date
✓ Block number as mentioned in your CPR card smart card details
✓ Select your license type
✓ Select your License Category
Click on Continue button.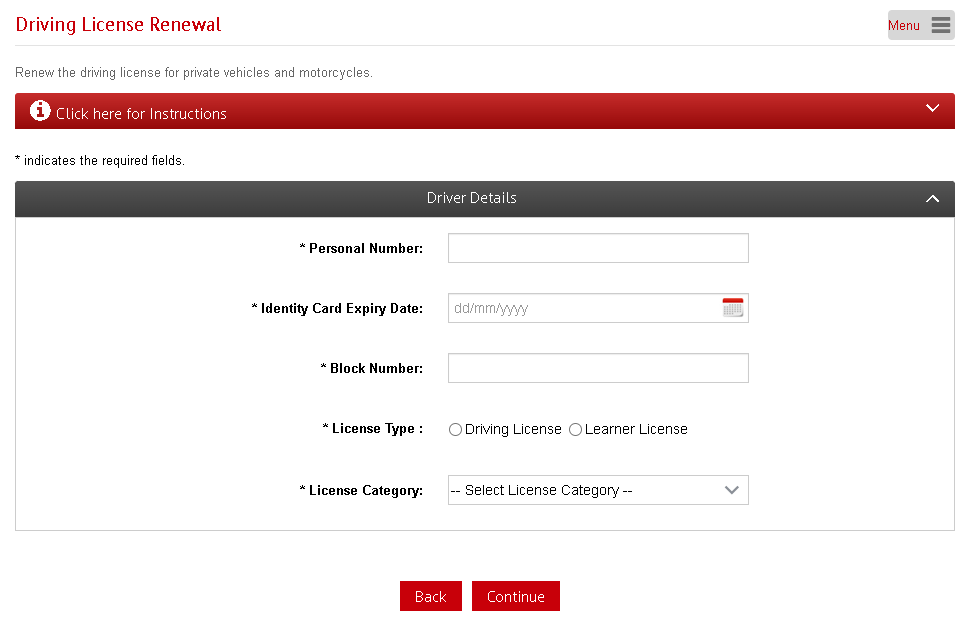 Step 04:
✓ Next page will list your traffic fines if any, under your CPR card number.
✓ You must meke the payment to continue with the driving license renewal.
Step 05:
✓ You can enter the delivery address with Flat number, Building number, Road Number, block number, mobile number and email id etc.
✓ And you can submit the renewal request now.
✓ After clicked on SUBMIT button, you will get a "Submitted successfully" message with a postal tracking code.
✓ With this postal tracking code, you can track your license status and the location where it is reached now through the bahrain.bh itself.
✓ You will receive an email also with all these details.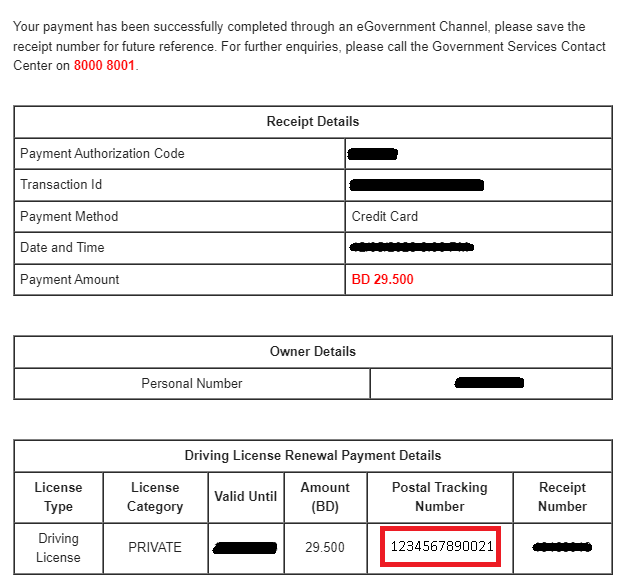 Step 06:
✓ Open Bahrain.bh website
✓ Search by typing the word "post"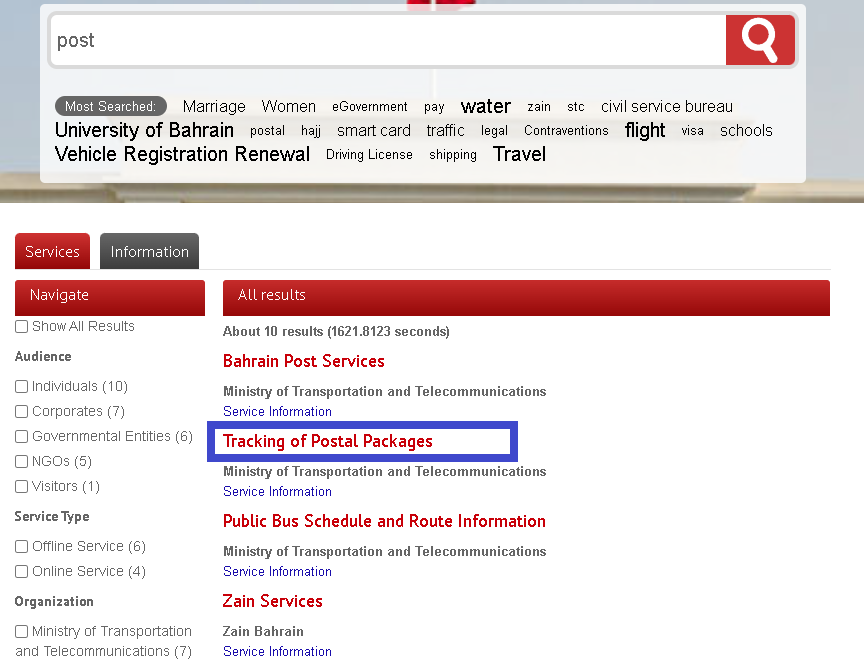 Step 07:
✓ Click on "Tracking of postal packages"
✓ Enter the postal tracking number which you have received in your email.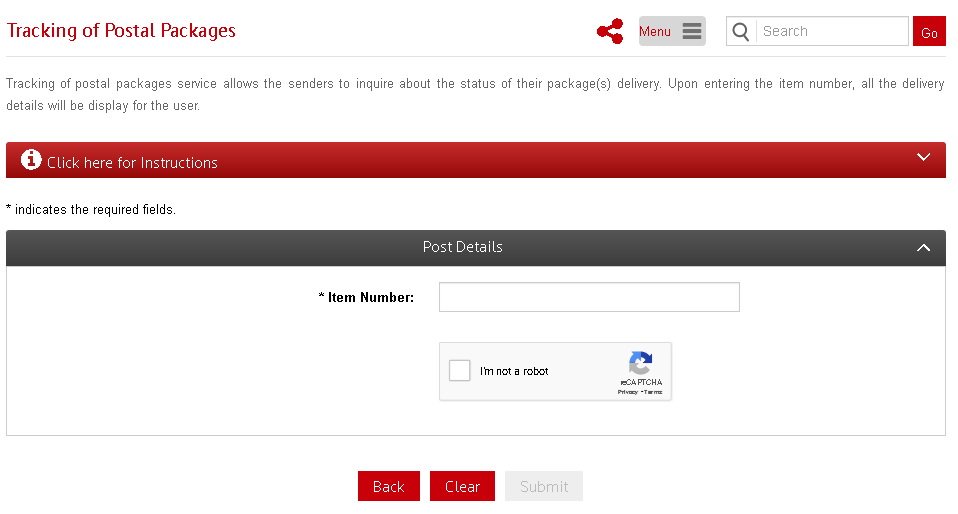 *** THANK YOU ***