HOW TO GET VISIT VISA TO BAHRAIN
Things you need to know to get a visit visa to Bahrain
If you are planning to visit the Kingdom of Bahrain, you can visit the evisa website to get the different types of visas. Please visit this government website link: https://www.evisa.gov.bh/ Before applying for an eVisa, you can check your eligibility to get it. To chack your eligibility please click on this below link: https://www.evisa.gov.bh/VISA/visaInput?nav=A0S&A0S=a.
Step 01:
In Purpose of your visit, select one option as you desired: General Visit / Investment/ Self Sponser In Detailed purpose, select one option as you desired: Tourism / Family Visit /Business Meeting / Other Select your Nationality, enter the captcha as see in the screen and click on NEXT button.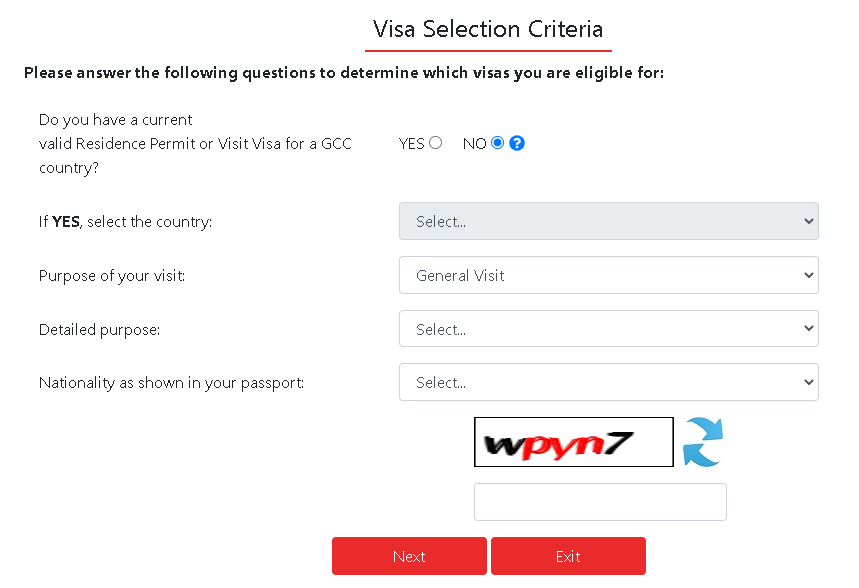 Step 02:
In the next stage "Visa Type Selection", you can see all the visa type which you are eligible to apply. And it will also shows the Visa Name, Number of Entries, Conditions, Stay period and How to obtain visa etc.
Here you can click on Apply Now link given with each visa type. Now you can upload the required documents like passport copy, attested bank statements etc.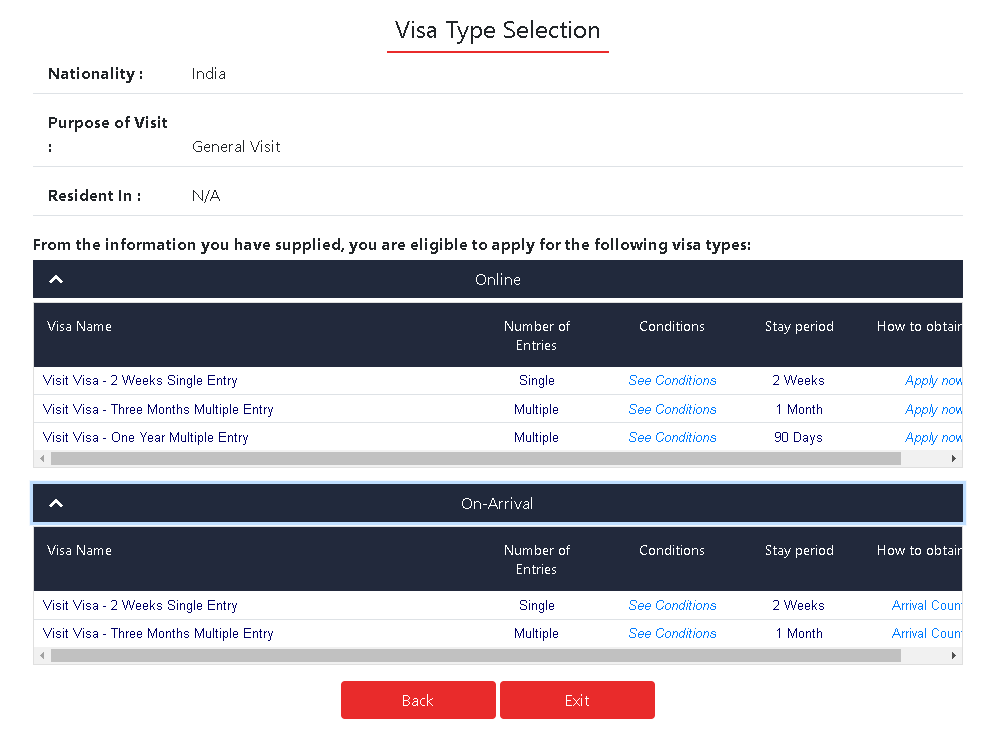 Step 03:
Once your application process is finished, later you can check the status of your application from the home page links under the "Visa Services" menu as shown below: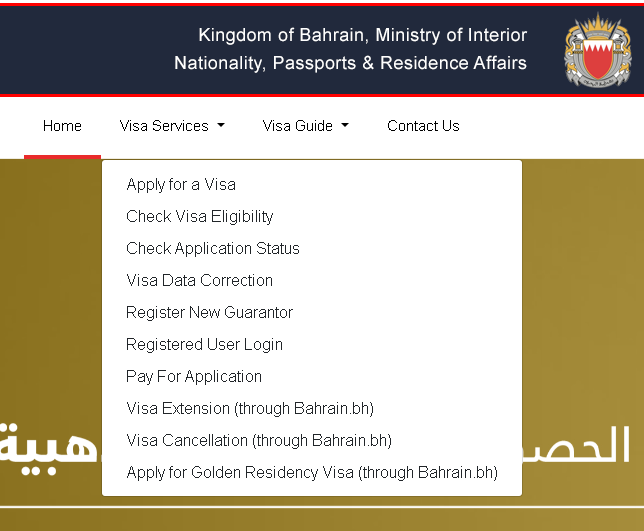 Here are the contact details of the Bahrain eVisa authority:
Address:
Nationality, Passport & Residence Affairs (NPRA)
Road 1802, Building 4, Block 318,
PO Box 331, Manama, Kingdom of Bahrain

Email Address: evisa@npra.gov.bh

Telephone Numbers:
+973 17399756, +973 17399626

eVisa Office Working Time:
Sunday to Thursday 7:00am - 2:00 pm